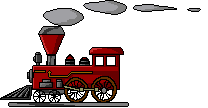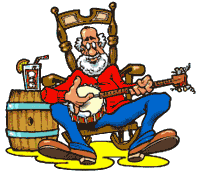 Then I tried to get a job and settle down. Worked at a musical instrument distribution house for a while, then for Rhythm City for a while but the music bug had me. I wound up in a couple of bands just trying to find my way back to music. I think there was Southern Comfort, The band that got me back on the road, but through much trial and tribulation lol! Then there was Snagglepuss, a band I enjoyed very much. I played with Danny Miller in that band and enjoyed his playing a lot! He was the first to introduce me to playing in an improvisational blues style. I was new to it then since everything in The Apolloes was largely memorized. Then there was Osmosis. But I have no recordings from those bands unfortunately. One important thing happened here though. I had always wanted to play bass and in Osmosis I played bass for the first time in a band. I had always wanted to play with Spencer Kirkpatrick of Atlanta Vibrations fame and he was the guitar player in that band. I loved it! But it wasn't time yet.

I again tried to settle down and got a job in a record distribution company where I worked for Gwen Kessler who basically ran the place. My job was to send records that had been returned when they didn't sell, back to the manufacturers. I replaced two guys who had had the job before. I soon had it organized well enough to keep up, but Jimbo called me about this time and asked me to come play bass for his band at the time called Beggar's Opera and I accepted. It was 1970.

The line up was Jimbo Thornton on guitar, OT Hewitt on guitar, Jimmy Martin on drums and I played bass. We had three Jim's in the group and Mojo from the Apolloes had taken to calling me "Birdlegs" one summer when the Apolloes were playing an extended stay at the pier in Daytona FL. So needing to simplify this "Jim" situation, I became Birdlegs more less permanently. We now had a Jimmy, a Jimbo, and a Birdlegs. Much less confusing! I was able to get Jimbo a job at the record distributor where I was working to replace the other guy of the pair I had replaced. Confusing isn't it! But we spent many hours packing 45's and getting them ready to mail and dreaming of how to take this band to the next level. Our drummer even worked with us for a short while but in a different department.

One night we were playing a frat party at Tech or Emory and Little Phil of Night Shadows fame dropped by and sat in. Energy went up. A lot. Some time later it happened again. The next day at work Jimbo and I looked at each other and one of us, don't remember who, mentioned that it just seemed to lift up when Phil sat in. The other agreed. We decided to give him a call and see if he was interested. He said yes. We were now knocking on the door to the next level.

But changes were in the offing. Jimmy, our drummer, decided to leave the group and we replaced him with Nathaniel. And a group from England called, you guessed it, Beggars Opera, released an album in the states. So we needed a name change.

Enter Kudzu. If I remember correctly, OT's girlfriend had a little dog she named Kudzu and since it was a vine that had spread all over the south, we decided to call ourselves Kudzu. We were all past school or college age and it was us against the world so to speak. Jimbo was into booking the band and He and I did a lot together to build the band along with the other members.

I had long been into sound, PA's, recording and such so we started putting together a large PA that could play pretty much any size venue and we got us an old school bus and took the seats out. We then built in a backroom to load the equipment in from the rear and the front was turned into bunks that doubled as seats in the day time. It slept 5 "comfortably" lol, or 7 cramped. There's way too many stories that bus could tell. I'm glad she can't talk :) Her name was Bertha by the way.

I can't remember how much longer we worked at the record distributor, but it sort of phased out as we found more and more bookings. Probably 6 months or so. We started as a cover band to get bookings, but knew we had to move into writing if we wanted to get anywhere.

Nathaniel looked a lot like Jimi Hendrix and he started learning to play guitar and he got good at it. So before long he set off to conquer new worlds. He was a good one though. Tons of energy. His replacement would prove to be the other corner post in the band. Enter Creig Harber.

Creig had gone to school at Jacksonville State University as a music major. Double bass drums and ability to spare. We were now complete. We had double guitars that had been working together 7 or 8 years prior to Kudzu, a drummer with fire, a singer that could definitely keep up and I was loving playing bass. Full Time!!

Soon we were booked most of the time either week ends or clubs at first but more and more we got to play festivals and opening act for several headliners. We were starting to write, but something started to happen. We could jam. We would just start to play and things would begin to happen. It's a shame we didn't record more of that and then make things from it. Though in retrospect, I guess that's how we wrote most of our stuff anyway. Jimbo was becoming a good writer as well as OT. I wrote some and so did Creig. But when we jammed, Phil could ad lib words like we did music. It's a shame we did not have the equipment to record this early version of the band a bit better like we did when we finally ended up a trio.

However, we were driving home through Nashville one night, and Creig mentioned that a friend of his that he had played with in his previous band was working at Colmubia studios in Nashville. We stopped several miles out of Nashville and called him. He asked Creig what we were up to and Creig told him about the band and the new music etc and to our surprise he asked Creig if we could record some that night. We did and that turned out to be the only studio recordings I remember doing with the five piece Kudzu.

He took us to New York and introduced us to the people at Columbia and we got to meet Carlos Santana who was there at the time making an album with John McClaughlin. Columbia heard the demos and sent reps to see us at Funochio's in Atlanta but said they wanted to see us again in about 6 months.

Time went on and one night we were playing at Richard's in Atlanta. It was one of the very first large venue Rock night clubs in Atlanta to install a truly professional sound system. As it turned out, Frank Zappa was in town and unbeknownst to us, he made a practice of going to the best clubs in town after their concerts in various cities. Turned out that for Atlanta it was Richards. We were at our peak about this time and there was some buzz that he might come by. We went out to play our set, and sure enough, there he was. Our music had different time signatures in places and one piece was even in 7/4. But it was still rock with a hint of Allmon Brothers. I guess he heard something he liked.

When our set was done, he came back and introduced himself. We talked for a good long time. He was curious as to my background and such and I enjoyed talking to him. It's like we instantly related to each other. I went home that night and told my wife that I felt like I had been interviewed for a job. Again time moved on.

Once again things were about to change. Before Columbia could get back to see us we lost OT, one of our guitar players. Where do you go to get another guitarist that has been playing with Jimbo for all those years. You don't, so we were able to get Ted Straton a super Hammond Organ, Keyboard player who later went on to play with Les Dudak. And then we lost Little Phil. Now either of these changes would radically change things, but both, well it was quite a different band.

We went into a more conventional song mode as opposed to jam band mode. We went back and this time actually recorded in Columbia's main studios in Nashville, but the magic was gone. It was clean and pretty and all that, but no real fire. But then we lose Ted. We're down to Jimbo, Creig and me. What do we do. We briefly added another bass player and I began to play different instruments on different songs, mostly keyboards and guitar and doubled at times with Creig on drums. We even did a show on one of the PBS stations at that time with that line up. But then we lost the bass player. Again, what to do.

I had a Wurlitzer piano and we had purchased an Aarp synth for Ted to play so we still had it and I had an idea. I had been playing bass for about 6 years full time by now but had grown up playing piano. I told the guys that I thought I could play keys and bass at the same time if given a short period of time to work on it. It took about a month or so but I learned to do it well enough that we could play. But as we began to work more and more again, it got smoother and soon became automatic.

Well, we were about to get going again when one morning in the Fall of 1974 I get a call about 8 o'clock or so from someone in a drunken voice who was saying "Zappa wants you" and kept repeating it. I was getting rather annoyed thinking this was a bad joke and hung up and went back to sleep. Later that day, Little Phil called me and said that he was in Richard's the night before and they made an announcement that if anyone knew how to reach me to have me call Richards for some info. Sure enough. A call from Zappa almost two years later.

His bass player, Tom Fowler, had broken a finger on tour and he wanted me to join them in, I think it was Chicago. I called the managers number I was given and we worked out finances and I was told there would be a ticket waiting for me at the airport to get there on the next flight. I called Jimbo and Creig and broke the news, and I hated that there was no notice, but I had to do this. Thankfully they understood, but sadly it sure left them wondering what to do.

When I got there Frank asked me if I knew a slide player and I said I just happen to. Jimbo. So Jimbo came up for a couple of days but decided it wasn't what he really wanted to do.

While I was away on the Zappa adventure, Kudzu got another bass player. He stayed until the spring of 75 and when he left they called me. I was chomping at the bit to come back after being away for about 8 months. We then became the trio that we had started out being the year before. I was able to get a four track recorder and we had a good PA board and though not actually a studio board, we made it work quite well. We had a house that we called the Kudzu house where Creig and I lived and we set up and recorded there in the living room and I had the control room in my bed room. There we recorded the Kudzu album.

We took it to Ms Kessler for advice and critique. She looked at us and said "I think you've got something here" and she gave us the name of a new label, I think it was Giant but not sure and she told us they were looking for artists and to send them a copy. Advice we should have taken. We tried to release it ourselves. Big mistake. We needed to be taking care of music, not trying to run a label which we knew nothing about.

Once again some close calls but no brass ring. We realized we had served our purpose together and as hard as it was, once again we had to move on and Kudzu ended. Those guys were like my brothers.

I miss them. . . .